Office Hours
Monday - Saturday 10:00 AM -5:00PM
Access Hours
| Size | Unit Details | Price | |
| --- | --- | --- | --- |
| | Temperature Controlled, Climate, Inside | | |
| | Dust Resistant Unit, Inside | | |
| | | | |
| | Temperature Controlled, Climate, Inside | | |
| | Dust Resistant Unit, Inside | | |
| | | | |
| | Temperature Controlled, Climate, Inside | | |
| | Dust Resistant Unit, Inside | | |
| | | | |
| | Temperature Controlled, Climate, Inside | | |
| | Dust Resistant Unit, Inside | | |
| | | | |
| | Self Storage with Power, Power | | |
| | | | |
| | | | |
| | | | |
| | Self Storage with High Door | | |
| | | | |
| | | | |
| | | | |
| | | | |
| | | | |
| | | | |
| | Double Door Unit w/Power, Power | | |
| | | | |
| | | | |
| | | | |
| | | | |
| | | | |
| | | | |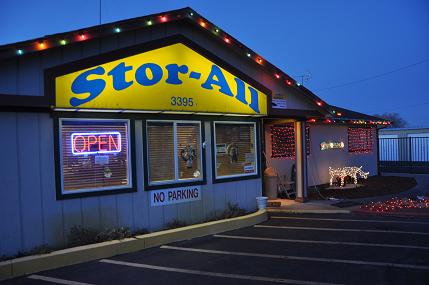 Storage Units in Winnemucca, NV
If you're looking for clean and secure self-storage in Winnemucca, Nevada, you're sure to love our useful amenities. For instance, we offer a $2000 personal property protection plan to help repair or replace your belongings in case of a covered loss. You may be thinking that a coverage program over your stored property is unnecessary, especially if you're only using storage units on a short-term basis, but there are plenty of reasons for getting the right coverage. Thankfully, you don't have to worry about choosing or paying for the best plan possible because our tenant protection program is already included in your rental rate!
Here are some other useful features of our Winnemucca facility: on-site management, vehicle storage, electrical outlets, 24-hour access, and temperature control. Imagine getting one of our temperature-controlled storage units during your next renting experience. You'd be able not only to prevent high or low temperatures from causing damage to things like household appliances and furniture, but also to visit your unit on your schedule. With gate access granted any time of day (and night), you can swing by your unit when it's convenient for you. No matter your storage needs, we're sure to have a space that fits!
Check Out What Our Customers Are Saying
"
"
Kristen Levasseur
on 06/24/2020
Love this place! The people who run it are awesome and so kind!
"
"
Shawn Barnes
on 02/20/2020
Gr8 place, friendly. Went above and beyond for us
"
"
Kaylie Caviglia-Tisdale
on 12/31/2019
The units and security is very nice. The owners are very nice and professional people.
Store Your Boat, RV, & More!
Winnemucca Stor-All is located just off Interstate 80 on West T-Quarter Circle Road, allowing us to serve the communities of Winnemucca, Battle Mountain, Lovelock, Golconda, Valmy, Mill City, Weso, Red House, and Imlay, Nevada. Whether you're ready to start or still have a few questions, don't hesitate to call or visit us!
From downtown Winnemucca, NV:
Head southwest on W Winnemucca Blvd toward Melarkey St

Pass by McDonald's (on the right in 1.2 miles)

Continue straight onto NV-289/W Winnemucca Blvd

Turn right onto W T Quarter Circle Rd

Winnemucca Stor-All will be on the right
From Battle Mountain, NV:
Head northwest on NV-304 W/E Front St toward S Broad St

Continue to follow NV-304 W

In 1.3 miles, take the ramp onto I-80 W

In 53.3 miles, take exit 176 for US-95 N toward Winnemucca/Downtown

Turn right onto NV-289/W Winnemucca Blvd

Turn right onto W T Quarter Circle Rd

Winnemucca Stor-All will be on the right
Head southeast on NV-398 S/Main St toward E Broadway

Turn left onto the ramp to Winnemucca

Merge onto I-80 E

In 66.8 miles, take exit 173 for W Winnemucca Blvd

Keep right at the fork and merge onto NV-289/W Winnemucca Blvd

In 2.1 miles, turn left onto W T Quarter Circle Rd

Winnemucca Stor-All will be on the right
Head west on Manselle Dr toward Morrison Ave

Turn left onto Morrison Ave

Turn right onto NV-789 S

Continue straight to stay on NV-789 S

Merge onto I-80 W

In 16.8 miles, take exit 176 for US-95 N toward Winnemucca/Downtown

Turn right onto NV-289/W Winnemucca Blvd

Turn right onto W T Quarter Circle Rd

Winnemucca Stor-All will be on the right